SRI SATHYA SAI H S BHATT RECONSTRUCTIVE AND TRANSITIONAL UROLOGY FELLOWSHIP
NEXT BATCH INTAKE IN MARCH 2024
The Department of Urology, SSSIHMS is offering a 1-year Clinical Fellowship in Reconstructive and Transitional Urology. The fellowship program has been initiated and mentored by eminent reconstructive urologist Prof. Ganesh Gopalakrishnan who has been associated with the department since its inception from the time of Prof. H.S Bhat.  The fellowship course is coordinated by Dr. Ashwin Shekar P, who is a senior consultant and fellowship-trained paediatric reconstructive urologist and has been a faculty in the department since 2015.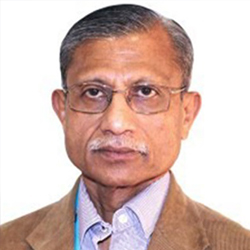 Dr. ganesh gopalakrishnan
Professor, Vedanayagam Hospital, Coimbatore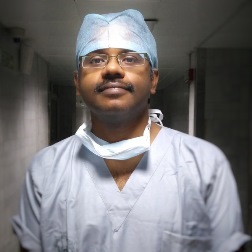 dr. ashwin shekar
Senior Consultant, Urology, Sri Sathya Sai Institute of Higher Medical Sciences, Prasanthigram, Puttaparthi
Visiting Faculty

Adult Urology
Prof. Ganesh Gopalakrishnan, Vedanayagam Hospital, Coimbatore
Prof. Sanjay Kulkarni, Kulkarni Institute of Reconstructive Urology, Pune
Dr. Pankaj Joshi, Kulkarni institute of Reconstructive Urology, Pune
Prof. Arabind Panda, Senior Consultant, KIMS, Secunderabad
Prof. Amilal Bhat, Bhatt institute of Reconstructive Urology
Prof. Bipin Chandra Pal, Senior Consultant, Asian institute of Gastroenterology (AIG), Gachibowli, Hyderabad
Dr. Bobby Viswaroop, Vedanayagam hospital, Coimbatore
Dr. Nikhil Khattar, The PerineoUrology Clinic, Sarita Vihar, New Delhi
Dr. Suresh Bhagat, Fortis Hospital, Mumbai
Dr. Shivakumar, Manipal Hospital, Bangalore.
 Pediatric Urology

Ashley D'Cruz, Director Pediatric Surgery, Narayana health
Vinay Chandrasekhar, Senior Consultant, Pediatric Surgery, Narayana health
 Overview
Since its inception in 1992, the Department of Urology in  Sri Sathya Sai institute of Higher Medical Sciences has been a high volume center for urology in the country  with a major bulk of urology work done being reconstructive urology. The fellowship is envisioned by eminent reconstructive urologist Prof. Ganesh  Gopalakrishnan as a tribute to his mentor and the "Father of urology in India", Prof H.S Bhatt who is also the founding father of the department.
Fellowship Training in Genitourinary Reconstruction
In accordance to the vision of Prof. Bhatt to produce urologist who are sensitised and tailored to the needs of our Indian society, the fellowship has been started to focus on reconstructive urology to meet the large unmet need for trained reconstructive urologist in our country.
Reconstructive urology happens to be a blind area for most budding urologists due to a variety of reasons like low case volumes and lack of experienced faculty during their residency. Hence, the goal of this fellowship in reconstructive urology is to impart further knowledge and skills beyond the expertise achieved during a urology residency program. The additional expertise will include critical analysis of complex clinical problems, development of advanced technical skills, and research paper writing. The fellow should further enhance his/her skills in the planning of multidisciplinary approaches to patient care and mature his/her knowledge in clinical research methodologies. A unique aspect of the program will be exposure to significant amount of paediatric reconstructive work which is an area where most young urologists have practically no exposure. Another unique factor  will be the opportunity to observe and work with a number of eminent reconstructive urologists from India who will be visiting faculty to the program.
Our fellowship program emphasizes male urethral reconstruction (both anterior and posterior), hypospadias reconstruction, ureteral stricture repair, urinary reconstruction in urinary tuberculosis  and has a major emphasis in reconstruction of complex paediatric congenital anomalies including neurogenic bladder management. Experience with procedures for female urinary incontinence, urinary  fistulae, Peyronie's disease and urinary diversion completes the training. Laparoscopic techniques will be used increasingly in upper tract reconstruction in both  adult and paediatric patients. Surgical collaborations on complex reconstructive cases involve faculty in Paediatric surgery  and Plastic Surgery.
Duration
The clinical fellowship is 12 months in duration. The fellow gains graduated responsibility throughout the year in both the out-patient clinic and the operating room
Clinical responsibilities
The fellow has hospital staff privileges of the cadre of junior consultant and takes call on the same schedule as the junior faculty. The clinical fellowship includes year-long participation and  mentored graduated experience in complex elective genital and urinary reconstructive surgery.. The fellow participates in the operating room with Dr. Ashwin Shekar P at least 3 days per week ( Mon- Pediatric reconstruction, Wed- laparoscopic reconstruction, Fri- Adult reconstruction).
What the fellow will Learn
Fellows will gain experience in reconstructive urology, genitourinary injury management, urinary diversion, some female urology, and laparoscopy.
Male and female Urethroplasty
Hypospadias repair
Ureteral repair
Reconstruction in Genitourinary tuberculosis
Surgical: ureteral, bladder injuries associated with recent surgery
Augmentation and surgical revision in neurogenic bladder
Urinary diversion
Orthotopic neobladder: In bladder cancer patients treated with radical cystectomy
Continent catheterizable pouch in patients after cystectomy for bladder cancer and for complications of benign disease
Conduit urinary diversion: for benign disease
Revision surgery for common long-term issues, such as ureteral stenosis, hernia, problems with catheterization
Pediatric  urology (with Dr. Ashwin Shekar P)
Autologous sling for female stress incontinence
Urinary fistulae
Complex mesh excision/revision
Laparoscopic reconstruction
Treatment of ureteropelvic junction obstruction/ureteral stricture
Pelvic reconstruction for bladder neck contracture
Vaginoplasty / revision of vaginoplasty 
The fellow will also supervise the care of acute care patients and general urology patients, which will include operative care.
The fellow may need to see general urology patients in the clinic periodically in the course of their duties.  Fellows may have some surgical days with general urology patients if their clinical mentor is gone for vacation or academic travel.
A structured educational program includes weekly journal clubs and seminars, case discussions and daily interaction with urology residents. A major part of fellowship training is learning how to teach surgery effectively. Apart from the graduated operative responsibility in the operating room the fellow is expected to teach residents. Additional expectations are routine lectures to residents in areas of reconstructive urology. These didactic sessions are focused upon improving the residents' urologic knowledge base, to prepare them for the yearly assessment exam, clinical experiences, and ultimately the final passing out exam.
Research Responsibilities
During the year, the fellow is expected to develop a research plan with the guidance of his mentor and  begin to implement this plan in developing impactful research. There are many opportunities for the fellow, and we fully support exploring new avenues for research based on the fellow's desires/goals. The fellow is expected, with the help of residents and mentor, to complete multiple research projects in the course of the year.
Presentations
The fellow is expected to present research papers in  1-2 meetings during the course of the year. USICON attendance is expected and attending other meetings will depend upon the fellow's research interests and academic productivity. Other meetings will be considered at the discretion of the fellowship director and the fellow's mentors.
Application Requirements
Candidates must have completed an NMC recognised degree in urology or its equivalent and must have a post-qualification experience of at least 1 year.
Application materials
Personal Statement ( including their interest in reconstructive urology and their present experience in reconstructive urology)
Curriculum Vitae
MBBS, M.S/DNB, Mch/DrNB degree certificates
Registration certificates ( inc. additional qualification registration)
Experience certificate ( if any)
how to apply
All applications will be processed through the HR department of SSSIHMS, Prasanthigram.
Email ID: humanresourcespg@sssihms.org.in (Mention subject of email as 'Reconstructive Urology Fellowship application)
applications are invited
For More Information Contact
Dr Ashwin Shekar P: ashwin.s@sssihms.org.in
Sri Sathya Sai Institute of Higher Medical Sciences, Prashantigram,
Sri Sathya Sai District, Andhra Pradesh, 515134, India